"I just want you to let you know Nritya Mandala Mahavihara  became a 501(c)3  from 2017. All your donations will be tax deductible !!!"   prajwal


Upcoming event

join in Chile

https://www.facebook.com/events/703270559882357/permalink/729495397259873/

*************************************************************

WHITE TARA WEEKEND IMMERSION A 3-Day Retreat of the Goddess of Healing and Long Life

Friday,December 1 to Sunday, December 3


We will be holding a 3-day dance, song, meditation and study retreat at the vihara, open to anyone interested near and afar. The retreat begins Friday morning and throughout the weekend will focus on the dance, chant, mudras and practices of White Tara through Charya Nritya and Charya Giti, the Buddhist ritual deity dance and song from Nepal. The retreat also includes meditation time, dharma talks, library use, temple rituals and silent times.

Vihara space available for those traveling to Portland from afar,

arriving Thursday and departing Monday.

*******************************************

DANCE MANDAL TRAVELS
to Los Angeles
Sunday, December 10, 6pm

Pure Land Farms, a new center for Tibetan Healing, Meditation, and Rejuvenation in Topanga, California is celebrating its opening this December 10 from 3pm to 7:30pm. It will include short guided meditations, Tibetan Nejang healing yoga practices, and more with special guest Dr. Nida Chenagtsang and the local Sorig Khang Los Angeles group as well as a performance by Prajwal and the Dance Mandal troupe. It is a ten acre sanctuary in beautiful Topanga, California.
MUDRA YOGA WORKSHOP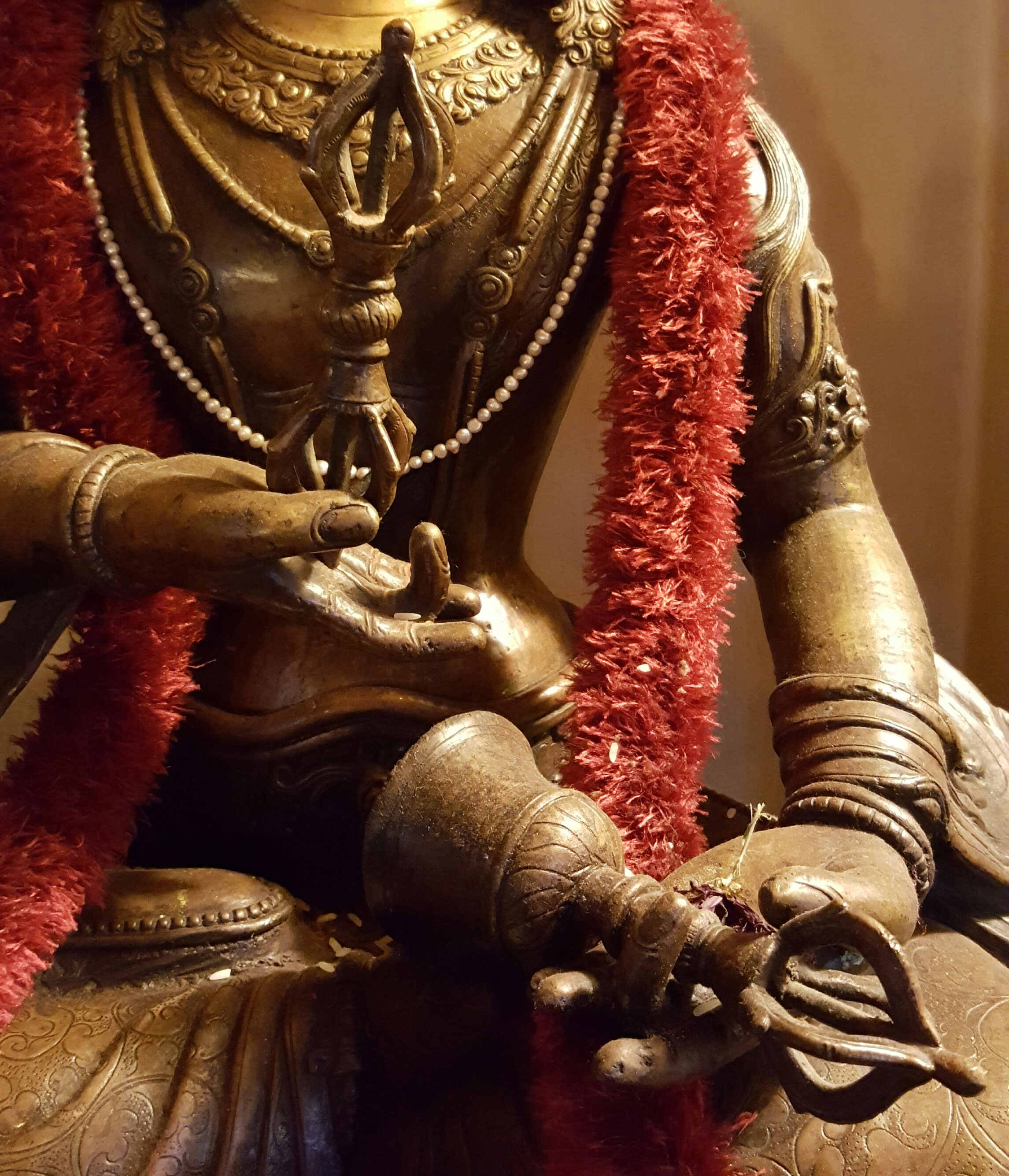 **************************
MEDITATION MOVEMENT WORKSHOP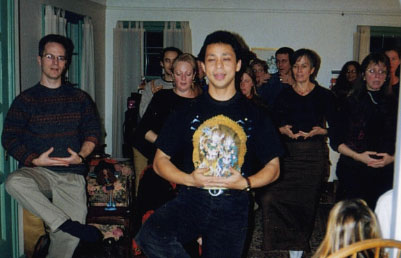 Nov 4th  (NO workshop this Month)
1st Saturday of each Month
****************************************

~Dance Mandal~
Foundation for Sacred Buddhist Arts of Nepal
The Dance Mandal troupe practices a sacred Buddhist dance form that for hundreds of years has be virtually unknown outside the circles of those who perform it. This ancient ritual dance dates back over more than 1000 years and is a religious discipline of the priests of Kathmandu, who perform the dance as part of their esoteric meditation practices, ceremonies, and rituals.
Dance Mandal, Foundation for Sacred Buddhist Arts of Nepal, established by Prajwal Ratna Vajracharya in Kathmandu, is dedicated to the preservation and promotion of Charya Nritya and the related traditions of instrumental and vocal music, choreography, and the crafts of making the masks, costumes, and jewelry used in the dances. Since its inception in 1996, Dance Mandal has performed in Asia, Europe and North America. Classes and workshops are also offered on this sacred art form. Now based in Portland, Oregon, Westerners can learn the dance as a spiritual practice as well as a sacred performance art.
~Nritya Mandala Mahavihara~
Portland Buddhist Temple, Study Center & Home of Dance Mandal
Open for meditation practice!
weekdays 8:00-9:00 a.m. , Saturday and Sunday 9:00-10:00 a.m.
Please see 'Events' on this site for classes and workshops offered at the Vihara!





Attachments_2017113Lookking inside the Temple from the Temple Gates.     Photos by Suva Shakya
Portland, Oregon is home of the first Nepalese Temple in the West. The lineage holder of Newar Vajrayana Buddhism, Prajwal Vajracharya, and his dance center, Dance Mandal, along with co-founder, Helen Appell celebrated the completion of Nritya Mandala Mahavihara in 2009. The Mahavihara is a study center which includes the new temple and focuses on movement, sacred arts, meditation and teachings for anyone interested in devoting practice to reveal their inner nature.
The center serves as a major step in the preservation, expansion and exploration of all Newar meditative arts, while concurrently welcoming all those interested in inner practice to share the environment.