Upcoming Events  in Temple 2017
July 13-16
more info
http://www.sorigkhangportland.org/events/2017/6/30/yuthok-nyingthig-ati-yoga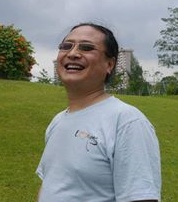 ***************************************
CHILDREN'S CLASS
   Every Sunday 3-4pm
http://www.dancemandal.com/offerings/
*********************************
GREEN TARA INTENSIVE 
March 28-April 25, 5 week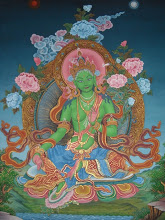 ~Study the deity movement and  profound iconography of Arya Tara (Green Tara), The Goddess of healing, Awaken energy with mudra, exercises, preliminary dances, and the Charya Dance of green Tara. Enjoy the inspiration of  Dharma talks, night rituals in temple, Space is limited  Register now by calling or wrting email  to Prajwal
503-233-3703,dancemandal@gmail.com
Suggested Donation $ 100
********************************
ONGOING EVENTS:
HEALING MEDITATION MOVEMENT WORKSHOP
Every FIRST SATURDAY of the Month*
10:30am to 1pm
The sacred dance of the priests of Nepal is a dynamic yogic discipline for healing and transformation. The dance movements and meditative elements effect profound changes of mind and body. The goals of the dance are yogic mastery of the body, refinement of the emotions, and deepened spiritual awareness. This workshop introduces the theory of the movement style and accompanying visualizations and chants. Participants will be guided through basic movements and dance sequences of this yogic dance form including Refuge Prayer Dance. This workshop is a unique opportunity for anyone interested in healing arts, sacred movement, meditation, Buddhism, or Asian practices and performance traditions.
Teacher: Prajwal Ratna Vajracharya
No experience necessary.
Suggested donation $25
To register call 503-233-3703
or email Prajwal@dancemandal.com
———————————————————————————————————-
Mudra Yoga Every Last Saturday Of The Month (10:30am – 1pm)
Emphasizes spiritual yoga through subtle movement. Through the fluidity of movement, breath, and stillness, we can experience the internal energies of our subtle bodies. Mudra Yoga leads to the understanding of our own individual Mudras and culminates in realization of Mahamudra (enlightenment). It will guide you with movement, gestures and positions from lineage of deity yoga, which is for refinement of the emotions, and deepened body and spiritual awareness.
No experience needed for either workshop
Teacher: Prajwal Ratna Vajracharya
Suggested donation for Mudra yoga and each Meditation workshop $20.00

More information 
www.dancemandal.com
Or call 503-807-5252/503-233-3703
———————————————————————————————————-
*Singing Charya Giti: the songs of Charya Dance are a sadhana of deity yoga practice in simple Sanskrit.. Anyone interested in learning these songs and about the singing tradition please contact us.
———————————————————————————————————-
*If anybody is interested in private Charya Nritya dance class please contact Prajwal.
———————————————————————————————————-
Daily Ritual and Meditation – To keep the sanctity of the temple, a traditional ritual with meditation is performed daily- Weekdays 8am to 9am, and Weekends 9am to 10am. Open for observing or meditation at this time.
———————————————————————————————————-